We Are Leading IELTS, PTE, OET, TOEFL & Study Abroad Consultants
Vision

"To emerge as the preeminent global leader in facilitating students' access to a boundless array of educational opportunities, enabling them to evolve into the leaders of the future."
Empowerment Through Education: GSL is dedicated to empowering
students by equipping them with the knowledge and skills needed to
achieve their academic and career goals.
High-Quality Test Preparation: We provide top-tier test preparation
services for exams like IELTS, PTE, and OET, ensuring our students excel
in standardized assessments.
Comprehensive Language Education: GSL offers comprehensive
language courses designed to enable students to excel in their
chosen fields by mastering the English language.
Guidance for Global Opportunities: We simplify the complex process
of studying abroad in Germany, the UK, USA, and Canada, offering
expert consultancy services to help students access international
educational opportunities.
Fostering Global Citizens: GSL is committed to nurturing global
citizens and future leaders by fostering personal growth and success
through education.
We Are Leading Gateway Study Links PVT LTD.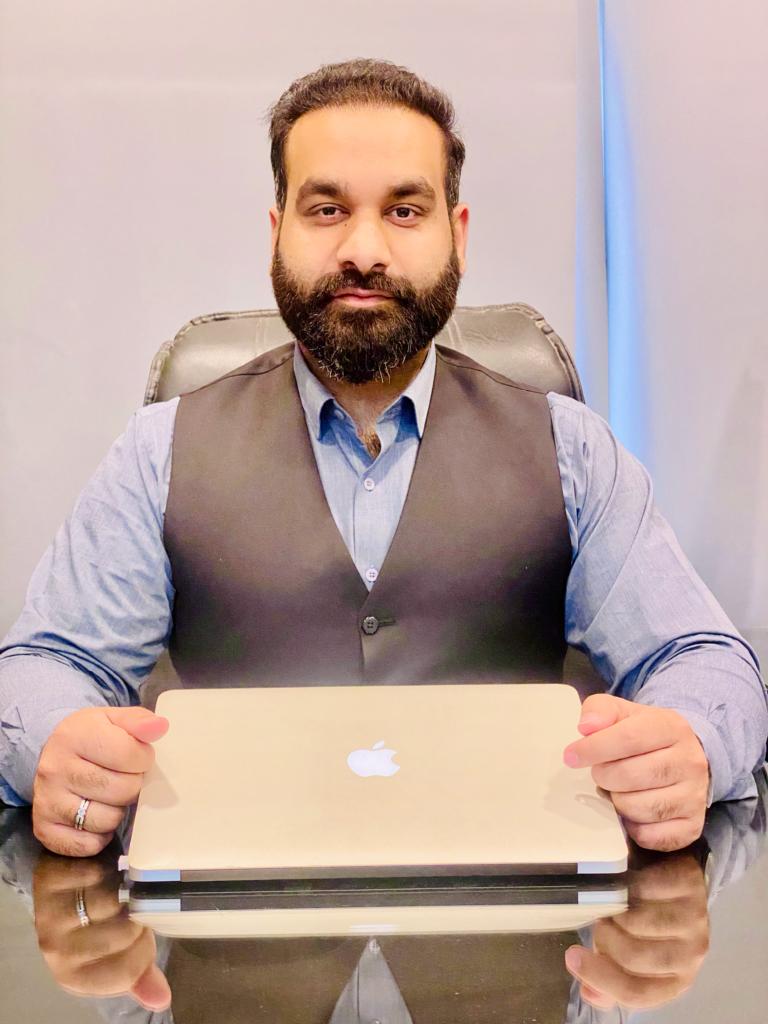 Mubarik Ali Khan
DEAR STUDENTS, AS THE CEO AND FOUNDER OF GSL (GATEWAY STUDY LINKS), IT IS WITH GREAT PLEASURE AND A VISIONARY OUTLOOK THAT I ADDRESS YOU TODAY. EDUCATION IS THE CORNERSTONE OF PROGRESS, AND STUDYING ABROAD OFFERS BOUNDLESS OPPORTUNITIES FOR PERSONAL GROWTH AND PROFESSIONAL SUCCESS. EMBRACING THIS GLOBAL EXPERIENCE NOT ONLY ENRICHES YOUR KNOWLEDGE BUT ALSO EQUIPS YOU TO CONTRIBUTE SIGNIFICANTLY TO THE DEVELOPMENT OF OUR BELOVED HOMELAND, PAKISTAN. FOR THE PAST 7 YEARS, GSL HAS BEEN PASSIONATELY ASSISTING STUDENTS IN THEIR JOURNEY TO ACHIEVE EXCELLENCE THROUGH TEST PREPARATION FOR IELTS, PTE, AND OTHER RELEVANT EXAMS. OUR COMMITMENT TO NURTURING TALENT AND HONING SKILLS HAS ENABLED COUNTLESS STUDENTS TO SECURE ADMISSIONS IN ESTEEMED INSTITUTIONS WORLDWIDE. I ENCOURAGE YOU TO EMBARK ON THIS TRANSFORMATIVE VOYAGE OF EDUCATION ABROAD. BY PURSUING HIGHER LEARNING IN INTERNATIONAL INSTITUTIONS, YOU BECOME AMBASSADORS OF POSITIVE CHANGE, BRINGING BACK INVALUABLE EXPERTISE TO UPLIFT PAKISTAN'S SOCIO-ECONOMIC LANDSCAPE. AT GSL, WE STAND BY YOU AS TRUSTED PARTNERS, PROVIDING UNWAVERING SUPPORT TO SHAPE YOUR DREAMS INTO REALITY. TOGETHER, LET US BUILD A BRIGHTER FUTURE FOR BOTH YOU AND OUR BELOVED NATION
Sadia Ali Khan
DEAR STUDENTS, AS THE MANAGING DIRECTOR OF GSL (GATEWAY STUDY LINKS), IT FILLS ME WITH IMMENSE PRIDE TO WITNESS THE GROWTH AND SUCCESS OF OUR STUDENTS OVER THE PAST 7 YEARS. OUR UNWAVERING COMMITMENT TO PROVIDING QUALITY EDUCATION AND EXCEPTIONAL TEST PREPARATION SERVICES FOR IELTS, PTE, OET, AND OTHER LANGUAGE COURSES HAS BEEN THE CORNERSTONE OF OUR SUCCESS. I TAKE GREAT PLEASURE IN PERSONALLY OVERSEEING OPERATIONS AND ENSURING A SEAMLESS EXPERIENCE FOR ALL STUDENTS. AS THE FRONT FACE OF GSL, I AM DEEPLY INVOLVED IN STUDY ABROAD CONSULTANCY, ASSISTING YOU IN MAKING THE BEST DECISIONS FOR YOUR FUTURE. FROM ADJUSTING BATCHES TO ACCOMMODATE INDIVIDUAL NEEDS TO METICULOUSLY SCHEDULING CLASSES AND MOCK EXAMS, MY TEAM AND I WORK TIRELESSLY TO PROVIDE THE UTMOST SUPPORT. YOUR DREAMS AND ASPIRATIONS ARE AT THE HEART OF OUR ENDEAVORS. TOGETHER, LET US CONTINUE THIS JOURNEY TOWARDS EXCELLENCE, EMPOWERING YOU TO ACHIEVE ACADEMIC HEIGHTS AND A BRIGHTER FUTURE.
Student Recruitment Officer Australia, New Zeeland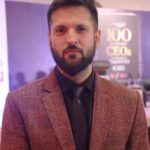 Manager Student Complaince